How Long Is Over The Edge?
What Equipment Do I Need?
How Advanced Is the Program?
ALSO WE HAVE 2023 ONE YEAR DEAL PROMOTION!!
WHAT MAKES
O.T.E.

DIFFERENT?
DJ K.O.B.
Chris reached out to his childhood friend, DJ K.O.B., to create an environment of energy, music, and excitement on the set of OTE.
Each track was developed to evoke an emotion to help you push through the workout and go over the edge.
The entire album was produced by Justin "The Matrix" Williams.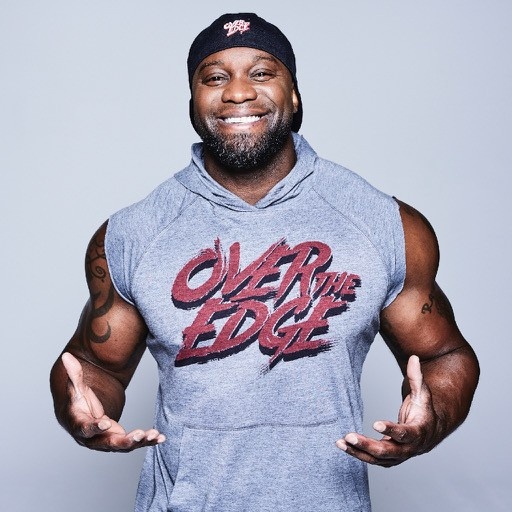 MOTIVATION
This program is extremely motivating. Chris has the unique ability to mentally and emotionally meet you wherever you are in your fitness level and get you to believe that you are so capable and made of so much more!
His training style has been proven to push people past their limiting beliefs and take them from where they are mentally, physically, and emotionally to where they want to be.
PERFORMANCE
Chris Downing's supplement line is, hands down, the most effective way to get the best results with Over The Edge.
The variety of supplements, from BCAAs - CD Fuel, protein powders (whey and vegan) - CD Build, pre-workout - CD Charge, testosterone boosters - CD Test, the highly effective fat burner - CD Burn, and the top selling product for women - CD Lean will provide you with many options to enhance your performance and results.